High Road School of Bucyrus
At High Road School of Bucyrus serves students in grades K-12 with a variety of special education classifications who face significant learning and language challenges. We are a state- approved charter location. Our student-centered approach creates an individualized educational experience delivered in small, structured learning environments. We focus on fostering our students' emotional growth; increasing their academic, language, and behavioral competencies, and enhancing their natural strengths.
1630 E Southern Avenue
Bucyrus, OH 44820
Meet The Team
Hayden Ramsey – Program Director
Hayden Ramsey is our Program Director at our Bucyrus location. Hayden is a graduate of Ohio State University, where he received his bachelor's degree in sport management. He later attended Mount Vernon Nazarene University and received his master's degree in special education. From 2020 to 2022, Mr. Ramsey worked as a teacher at High Road School of Findlay. He currently serves as the program director at High Road School of Bucyrus, where he oversees the school's programs and enjoys helping students with their academics. In addition to his work at the school, Mr. Ramsey also coaches football at the high school level. In his free time, Mr. Ramsey enjoys watching Ohio State athletics and spending time with his wife, Madison and daughter, Sutton.
Taylor Krause – Associate Director
Taylor Krause is our Associate Director at our Bucyrus location. Taylor has her Bachelor's degree in Social Work from Brescia University, and is perusing a Master's degree in Education Administration. Taylor has been with our company for six years, where she began her journey here as a Teachers Assistant. Taylor then became a Registered Behavior Technician in 2018 and still holds a valid RBT license. Taylor then moved into the Climate Manager role in 2022, and then stepped into the Associate Director role at the beginning 2023.
Ethan Percer – Director of Operations
Ethan Percer joined SESI in 2016. He is a graduate from the University of Memphis with a bachelor's degree in Teaching All Learners which includes K-12 Special Education and K-6 Regular Education. Mr. Percer's career as a teacher and coach started at Martin Luther King Jr. College Prep High School of Memphis. He previously served as the Co-Director at High Road School of  Findlay for two years, Co-Director at High Road School of Lima for one year, and transitioned into the role of Director of Operations for Ohio.
Mr. Percer is passionate about community involvement within his role. Mr. Percer was a member of the Findlay Young Professionals and the Hancock County Chamber of Commerce Leadership team of 2019. Some of his favorite hobbies include attendance at sporting events, travel, and having fun outdoors. He has been the head football coach of the Arcadia Redskins for four years. He is married to his wife, Megan, and together they have a son, Kashton, and dog, Dallas.
Anna Boggs – Executive Director
Anna Boggs is the Executive Director of High Road School of Ohio. Anna has been working with individuals with disabilities since 2006. She began her work, while attending the University of Dayton, by providing home healthcare and tutoring services for children with developmental disabilities. Upon graduation, she returned to the Toledo area where she married and began work as a service coordinator for Help Me Grow. While at Help Me Grow she developed an even stronger interest and passion for serving individuals with Autism Spectrum Disorder. To further her skill development, she began working for Mercy Autism Services as a behavior technician. She completed her master's degree in Applied Behavior Analysis and became a Board-Certified Behavior Analyst (BCBA) in 2012. She went on to serve as the Director of The Autism Center at the Toledo Hearing and Speech Center and then served as the BCBA for Sunshine Communities. In 2016, Anna joined High Road School as the BCBA for the Findlay and Lima locations. In 2017, she began her role as the executive director. Over the last four years, Anna has worked diligently with her teams to develop schools which provide a safe and caring learning environment where children can achieve beyond expectations. In her free time, Anna enjoys boating, swimming, and camping with her husband and three children.
Brad Kaylor – Administrative Assistant
Brad Kaylor is the administrative assistant in Bucyrus, Ohio. He enjoys his role at our location because he gets to do something different each day. He is often called to help or talk with students, and support many other things our school may need. It always puts a smile on his face when he can help make the day go smooth for all our staff, students and parents.
Lauren Hattery – BCBA
Lauren Hattery is the Board-Certified Behavior Analyst for High Road Schools of Ohio. She attended Ball State University and graduated with a bachelor's degree in Speech-Language Pathology and a minor in Early Childhood Development. She went on to obtain her master's degree in Applied Behavior Analysis with an emphasis in autism from Ball State University. Lauren previously served as a Clinical Supervisor/BCBA and Program Manager for a non-profit Applied Behavior Analysis clinic in Fort Wayne, Indiana where she was able to work within the clinic setting, as well as in the home setting and school setting to program for generalization of skills. She primarily served young adolescents programming for daily living skills, independence and transitional skills. Lauren joined SESI Schools in 2022 and has had the opportunity to serve the High Road Schools across Ohio developing Functional Behavior Assessments, Behavior Intervention Plans, staff training on behavior management within the classroom as well as implementation of assessments and collaboration with staff.
Lauren's passion is working with students with impeding behavior challenges and helping them to have a higher quality of life and more success in the classroom. In her free time, Lauren loves spending time with her husband and three children.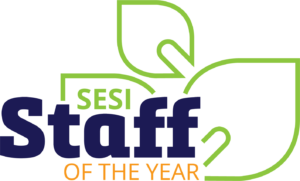 Brad Kaylor
High Road School of Bucyrus
2022-2023 Regional Winner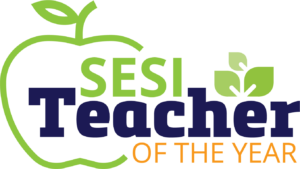 Katie Griffith
High Road School of Bucyrus
2022-2023 Campus Winner
Recent School Events & Stories