Sierra School of Aurora is a partnership with Aurora Public Schools. We measure success in a variety of ways, including successful transition back to a general education setting, progress on IEP goals, academic achievement as measured by formal assessments, and most importantly, student reports of learning to love school again.
(P) 303.326.4181
Site Operating Hours: 8:00am – 4:00pm
Student Hours: 8:45am – 3:00pm
Parents to call the office phone and leave a message to report absences/tardies/early releases by 9:00am

16905 E 2nd Ave, Aurora, CO 80011
Meet Our Team
John Passaniti, Special Education Teacher
John Passaniti is from Baltimore and has worked with SESI at Sierra School since August 2014. He joined High Road School at Anne Arundel in Maryland after obtaining a Bachelor of Arts in History from the University of Baltimore. Later, he earned a Master of Arts in Special Education. Initially hired as a high school teacher assistant in the academic model, John immediately found his calling as a special educator.
John and his wife moved to Boulder, Colorado the summer of 2015. His wife received a scholarship to Colorado University Law School, and John was able to begin teaching in Greeley, Colorado at Sierra School of Weld County. An active couple, John and his wife enjoy hiking in the mountains, snowboarding, skiing, and camping.
John has experience working in elementary, middle, and high school classrooms at three different SESI schools in Colorado. He loves his teams in every school saying, "they are amazing and work incredibly hard to provide the best services possible to all our students." He is very excited to teach at our new program in Aurora, Colorado.
As a special educator, John works with students who have a wide range of special needs and disabilities. He assists in developing Individualized Education Programs (IEPs) for each student. He reviews the IEP with the child's family, general education teachers, and school administrators/specialists. He works closely with families to keep them updated on progress and makes recommendations to promote learning in the home. John is here to collaborate, and help students see that school and home will work closely together to provide a safe and trusting environment.
Gabrielle Price, School Social Worker
Gabrielle, known as Gabby, is originally from Boston, Massachusetts. She was raised right outside of the city with her mom, brother, and various animals (dogs, bunnies, hamsters, oh my!). She studied at the University of New England in Biddeford, Maine where she focused on Health, Wellness, and Occupational Studies and Art. She moved to Denver to pursue a master's degree in social work which she received from the University of Denver in 2020.
Prior to Sierra School, Gabby worked in a specialized school in Boston, working with middle school students with intellectual, social/emotional, and behavioral disabilities. She also worked at Massachusetts General Hospital, running social and life skills groups with children and teens with autism. She loves working with students due to the immense creativity and abstract thinking children and teens undergo.
Gabby lives in Denver, Colorado. Gabby enjoys painting, drawing, and utilizing creative outlets to express herself and keep engaged in tasks. She also enjoys camping and hiking, cartoons and comics, and spending time with loved ones.
As the school social worker, Gabby provides one-on-one counseling with students and runs social skills groups. Her goal is to support to students and create a nurturing environment for students to be themselves. She wants students to gain skills that contribute to confidence in who they are and what they can bring to the world.
Billy Morse, Special Education Teacher (High School)
Billy Morse was born and raised in Denver, Colorado. After graduating from high school, he started college at Colorado State University (CSU) in Fort Collins. After a year, he moved to Jacksonville, Florida, where he completed a year with AmeriCorps in the City Year program. Returning to Denver after AmeriCorps, Billy attended Metropolitan State University of Denver (MSU Denver). While earning his degree, he worked as a paraprofessional, a tutor, and a janitor. He graduated from MSU Denver in December 2019. Billy enjoys reading in his spare time and occasionally likes to play video games.
As a Special Education Teacher, Billy is proud to work with students to find out how they work best. He develops tangible steps to help students reach their goals and move closer to grade level. He also aims to make learning fun for students and help them find out what they are interested in academically. Billy keeps the learning environment safe, welcoming, and engaging for students.  He ascertains students' future plans (e.g. asking "do you want to go to college?" what job seems interesting to you?" etc.)  and caters schooling around that.
Jordyn Wiese, Special Education Assistant Teacher
Jordyn Wiese was born and raised in the lovely state of Colorado and would not want to be living anywhere else.  Jordyn currently working on an associate's degree in psychology, and is moving towards a bachelor's degree in child psychology. Most of Jordyn's spare time is spent creating all types of art, whether it be scribbling away in a sketch book, or sculpting with polymer clay! Jordyn is a self-described "bookworm" and could read the days away! Jordyn has a profound love for students of all ages and believes that all education is very important.
Brandon Allision, Teacher Assistant
Brandon was born and raised in Myrtle Beach, SC.  He played a couple of years of college football in Nebraska (Go Eagles!) and enjoys live sporting events. Brandon's other hobbies include playing Avengers, Ninja Turtles, and Power Rangers, and making new desserts. Brandon's favorite type of food is BBQ, favorite movie is Home Alone, favorite television show is Law and Order: SVU, and favorite quote is John 3:16. He lives by Nelson Mandela's motto that "education is the most powerful weapon we can use to change the world."
Passion Griffin, Teacher Assistant
Passion Griffin graduated from Hinkley High School in 2008, then attended Adams State University in Alamosa, CO on a soccer scholarship. He played soccer for hour years with the university, then semi-pro soccer for a couple of years. His college degree is in Special Education.
Passion has been working with kids for over 10 years in a school system, and loves his work, which he calls his "passion." He has worked with Catapult Learning, a sister-company of SESI, for five years.
Lauren Posey, Administrative Assistant
Lauren Posey is the administrative assistant at Sierra School of Aurora. She has been doing administrative work for more than five years and enjoys keeping everything organized and running smoothly so the rest of our staff can focus on our students. Throughout her life, Lauren has fought an uphill battle against mental health problems, so she has a soft spot for others who encounter difficulty finding "normalcy," for whatever reason. Lauren is so excited to work in a place that helps kids who need some extra support and attention for them to flourish.
Lauren attends school part time, and enjoys running, drawing, and writing, reading, and hiking. Her friends like to joke that her catchphrase is, "wow, look at the sky right now!" – it took Lauren a long time to finally appreciate beauty in the world, but now she sees it every time she looks up, puts pencil to paper, gets her feet on the ground, eyes in a book, or a cup of coffee in hand. Lauren hopes she can help others achieve a similar sense of appreciation for life.
Our Students
Students are referred by their school district to attend Sierra School and are generally in grades K–12 (aged 5 to 21). They face disabilities in a variety of areas, including autism, serious emotional disability, specific learning disability, multiple disabilities, intellectual disabilities, other health impairments, and traumatic brain injury
Our Staff
We are proud to employ special education teachers and a school social worker, all of which are licensed through the Colorado Department of Education. Aurora Public Schools provides related services such as Speech and Language, Occupational Therapy, and Physical Therapy. All Sierra School staff are trained in Handle With Care for crisis intervention.
At Sierra School, we believe that education isn't about memorizing facts or taking tests — it's about teaching children how to learn so they can carry this skill and enthusiasm with them throughout their lives to produce positive outcomes and fulfilling futures. Our child-centered approach thus focuses on fostering emotional growth; increasing academic, language, and behavioral competencies; and enhancing each student's natural strengths. Our prime objective for all students is to help shape them into independent young adults who can productively interact in a variety of mainstream social settings and situations. We accomplish this by providing individualized programming to teach to each child's skill set and adapt to each child's learning style. The Sierra School of Aurora's partnership with Aurora Public Schools provides an effective alternative for their students to explore their full potential and achieve their full capabilities.
By focusing on key areas — academics, behavior modifications, support services, and transition / life planning services — we are able to meet the individual needs of all students through these varied approaches to instruction. Through collaboration with a student's IEP team, we are able to choose the most appropriate learning model based on a given student's present levels of performance, social capabilities, motor coordination, and ability to learn in a group setting.
Utilizing four specific instructional rotations, students are assessed academically, gain self-regulation skills, learn with district-aligned academic curriculums, and utilize integrated technology.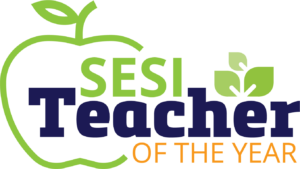 Mackenzie Ent
Sierra School at Aurora
2022-2023 Campus Winner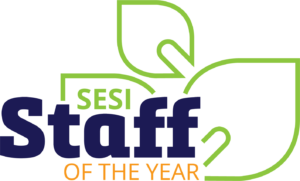 Jennifer Patterson
Sierra School at Aurora
2022-2023 Campus Winner