Sierra School of San Diego
Sierra School of San Diego (formerly Sierra Academy & Springall Academy) provides an intensive, structured, individualized special education program aimed at strengthening each student's academic and organizational skills, social and emotional abilities, sense of responsibility, job skills, and self-esteem. Our goal is get our students to the point where they can successfully reenter "mainstream" schools and the community. All students are encouraged, nurtured, respected, and supported in achieving their full potential in an enriching, positive environment.
6460 Boulder Lake Avenue
San Diego, CA 92119
Lanae Aguilera, Director of Programs
School Director Lanae Aguilera started here in 1996, after completing her B.A. in Psychology from San Diego State University. She furthered her education by attending the University of San Diego, receiving her Master's in Counseling as well as her Pupil Personnel Services Credential in 2000. Over the years Mrs. Aguilera has held a variety of roles at Springall such as working in the classroom, in the Support/Crisis Center, and co-creating the Counseling and Guidance Program, where she served as a School Counselor for eight years. Mrs. Aguilera has upheld lasting relationships with San Diego State University and University of San Diego where volunteers and counseling interns are able to fulfill graduation requirements and practicum/intern opportunities. In the fall of 2008, she became the PPS Coordinator, allowing her to display her passion daily for motivating students as she simultaneously guides them to reach their full potential; Mrs. Aguilera became a PRO-Act certified trainer in 2015 which allowed her to train school staff in CA and AZ. As of school year 2016–2017, Mrs. Aguilera advanced to her current role as Director. In addition to ensuring Sierra School's exemplary reputation every day, Mrs. Aguilera is also on the Garden Leadership Team where she works closely with The San Carlos Community Garden Volunteers planning community and school based events. The community garden is located on our campus. Furthermore, Mrs. Aguilera introduced and co- facilitated with Mrs. Lehr the start of the Character Counts program which is an internationally recognized Character education program and is still going strong today. Her dedication to Sierra School goes without saying and her passion for leading her staff to be the best they can be is apparent.
Nicole Luster, M.A., Associate Director of Programs
Nicole Luster has worked at Sierra School since 2008 and was a full-time teacher for 7 years. She received her bachelor's in liberal studies from CSU Channel Islands and her mild/moderate and moderate/severe education specialist credentials from Point Loma Nazarene University. She recently finished her master's degree in Special Education from Point Loma as well. She helped build the ACT program in 2009 and will continue to guide our transition program and run our WorkAbility grant, but additionally will be a great resource to our teaching team, staff, and families.
Barbara Downing, Administrative Assistant
Barbara Downing is the glue that holds Sierra School together!  She started at Sierra School in January of 2013 as the Administrative Assistant.  Mrs. Downing attended California State University at Chico and graduated with a major in information and communication studies. Mrs. Downing goes above and beyond each day. She has a plethora of knowledge and is a huge support to all the staff. She is skilled in computers, problem solving tech problems and organizing all things school related. She enjoys coming to work each day and interacting with the students and staff, not knowing what each day will bring.
Shawna Tippins, School Counselor
Mrs. Tippins is one of Sierra School's School Counselors.  She began at Sierra School back in August of 2006 as a Teacher's Assistant while she was going back to Grad School to become a School Counselor.  After she graduated from her program, she was hired on as one of Sierra School's Counselors.  She worked here at Sierra School until 2009. Mrs. Tippins relocated and started a family. She recently relocated from the Bay Area to San Diego to plant her roots so her children could grow up here.  She currently holds her Pupil Personnel Services Credential and her Masters in Counseling. Mrs. Tippins is beyond thrilled to be back and believes in the power of collaboration and is excited to be a part of such a supportive and multidisciplinary team! 
Katy Miller, Elementary Teacher
Katy Miller is Sierra School's elementary classroom teacher. She joined Sierra School back in 2007 as a teacher's assistant and worked in all the classrooms. In 2013, Mrs. Miller became our elementary teacher. She has her bachelor's degree in Communicative Disorders from San Diego State University and her Master's in Special Education from National University. Mrs. Miller holds her CA Moderate/Severe Education Specialist Clear Credential. In 2016, she became the Lead Teacher at Springall. Mrs. Miller helps facilitate staff meetings, trainings and support to teachers and assistants. Mrs. Miller gets excited to come to work every day knowing that each day brings its own challenges and rewards.
Jessica Lester, Speech Language Pathologist
Jessica Lester is our Speech Language Pathologist (SLP). Ms. Lester has a bachelor's degree in communication disorders and sciences from California State University Northridge and a master's degree in Speech Language Pathology from Western Kentucky University. Ms. Lester began as an ABA therapist, working predominantly with children diagnosed with Autism Spectrum Disorder, ADHD and/or Emotional Disturbance. Now as an SLP, Ms. Lester's interests and expertise include articulation, receptive and expressive language, pragmatic (social) language, and augmentative and alternative communication (AAC). Ms. Lester is a San Diego native who enjoys collaborating with the Sierra School team to provide the most efficient and effective services to its students.
Michael Brooks, Academic Career Transition (ACT) Teacher
Michael Brooks did his undergraduate work at Chapman University and obtained a degree in liberal arts. He is currently finishing his master's in education with an emphasis on mild/moderate disabilities at Brandman University in San Diego. With us since 2010, Mr. Brooks just finished his first year as a middle-school classroom teacher at Sierra School, where he developed a classroom culture, built exceptional teamwork, and created classroom projects/presentations that culminated in students working together with different mediums to express their understanding. Over his four years at Sierra School, he has worked directly with students between the ages of 12 and 22 and has spent three years working in the ACT program, collaborating with students, their families, and other educational team members to develop plans for student successes in the school setting as well as the post-secondary setting.
Cory Gove M.S., P.P.S., School Counselor
Cory Gove, M.S., P.P.S., is a professional school counselor and a member of ASCA (American School Counselor Association). He joined the Sierra team in 2013 and is happy to be part of such an exceptional group. He has more than 13 years of experience in the education setting. He provides individual and group counseling, as well as runs our SEEDS program and crisis intervention. Mr. Gove will be leading our career guidance classes for our students who will be graduating and looking to enter the workforce. Mr. Gove incorporates his background in Physical Education into his counseling services to help student(s) get the most out of each counseling session.
David Bielik-High School Teacher
David Bielikis one of Sierra School's high school teachers. He began working at Sierra in the summer of 2018 as a teaching assistant for the transition program. He graduated from the University of California, Irvine in 2016 with his bachelor's degree in Philosophy. Currently, he is working on obtaining his Masters in Special Education by 2022 at National University. In his short period of time working at Sierra, his other roles have included being a sports coach, snack shop manager, and thespian. Every day he is dedicated to provide students with an unforgettable learning experience and support them to grow in all areas of need.
Dr. Erin Schwier, OTD, Occupational Therapist
Erin Schwier, OTD, OTR/L, has been an occupational therapist for Sierra School of San Diego since 2004. She is also an assistant professor for the Master of Occupational Therapy Program at the University of Saint Augustine. She has 15+ years of experience working with children with disabilities and their families as a pediatric therapist for multiple school districts and clinics in San Diego County. Dr. Schwier is a frequent presenter on topics related to children with special needs and has published articles in professional journals including OT Practice and Disability Journal of Health. She co-authored Breaking Bread and Nourishing Connections (Brooks Publishing, 2005).
Matt Beltran, B.A., Certified Occupational Therapy Assistant
Matt Beltran, B.A., COTA/L, is a licensed certified occupational therapy assistant and a member of AOTA (American Occupational Therapy Association). He has been a member of the Sierra School team since 2009 and is instrumental in promoting physical fitness through various means, such as our Sierra Strong program, our Sierra sports teams, and fitness in the community. He has been featured in OT Practice magazine, promoting mental health in school-based practice as part of an interdisciplinary team. For the last five years, Mr. Beltran has been a clinical instructor for Grossmont College and the University of Saint Augustine. He has also been involved in coaching competitive youth soccer for four years.
Michele Rooney, M.S., Physical Therapist
Michele Rooney, M.S., P.T., is licensed physical therapist. She has worked at Sierra School since 2011. She graduated from Columbia University with her master's degree in physical therapy and has enjoyed a 16-year career with a specialty in pediatric clinic-based and school-based physical therapy. She has taken advanced workshops in yoga and respiratory facilitation and is dedicated to assisting children in maximizing their physical potential.
Peter Storniolo, Transition (ACT) Teacher
Peter Storniolo earned his Bachelor's Degree from San Diego State University and he is currently completing his master's program in Special Education from National University. Peter has worked at Sierra Schoolas an Instructional Assistant for two years. He also worked with the theater program at the University of San Diego High School and has taught ceramics at Francis Parker School. A San Diego native, Mr. Storniolo is excited to bring his passion and love of learning to Sierra School.
Ms. Adi-Marie Martin, High School Teacher
Adi-Marie Martin has had a passion and devotion for teaching since middle school. She has had background experience with volunteering in daycare programs and in after-school tutoring for elementary students. For the past three years, Ms.Martin runs a private tutoring business for bilingual students and English language learners. Also, by 2017, Ms.Martin took up the position as a program supervisor for an extended school day program, and by 2018 she started as a one-to-one aid at Sierra School. In regard to her education, she has a bachelor's degree in Art History, credentials in mild/moderate special education and in multiple subject teaching, and she is in the midst of finishing her master's degree from Pt. Loma University. Ms.Martin is excited to have finally reached her goals in supporting the youth community as a full-time teacher amongst supportive and collaborative team members.
Nicole Philips, High/Middle School Teacher
Nicole Philips was born and raised in San Diego and has worked at Sierra School since 2018. She received her bachelor's degree in Psychology at San Diego State University and minored in Counseling and Social Change. Her teaching credentials are from National University. She has had various experience working with the special needs population, including working as an ABA therapist, a job coach, and a teacher's assistant. Working at Sierra School has been her favorite job so far, and she is very excited and grateful to work at such an amazing school.
Robin Florez-Middle School Teacher
Robin Florez isthe lead teacher in Room 306. She started at Sierra in January 2021 as a student teacher before becoming a Sierra staff shortly after. She has her bachelor's degree in Elementary and Special Education from Grand Canyon University. She has been teaching for a total of 5 years, where she started as a TA in a preschool classroom, working her way up to lead teacher after 2 years. Her experience with Special Education started in 2015 when she began volunteering for a recreations company that organized programs, activities, and adventures for children, teens, and adults with special needs.
Melissa Rivera, Middle/High School Teacher
Melissa Rivera has been with Sierra School for 3+ years, she has worked in the middle school program, high school program, and transition program. She also has been our leader with Student Government, Student Events, Transportation, Job Development, Job Coaching, Sport Coaching, among many other things. She knows all of our students and the program very well. Ms. Rivera comes from Northern California and has obtained her Bachelors Degree at San Diego State University and her current credentials from Pt. Loma University. She is highly qualified and her strong family values and dedication to Sierra School will bring a lot to the classroom.
Sabrina Chase, Special Education Teacher
Sabrina Chase has known that she wanted to be a Special Education teacher from the minute she began working as a peer tutor at age 15. While pursuing her degree in Sociology at California Lutheran University, Ms. Chase worked as an intern in the Center for Equality and Justice, advocating for increased inclusion of the disability community within postsecondary education. She completed her senior thesis on family supports of children with disabilities. She received certification as a Registered Behavior Technician (RBT) and Applied Behavioral Analysis Technician (ABAT) while working as a Behavior Interventionist, before becoming a substitute teacher for Special Education classrooms. Ms. Chase earned her teaching credential in Moderate/Severe Special Education at San Diego State University, and is excited to begin her Master's Program in Reading Instruction. She is thrilled to be part of the Sierra family and grateful for her wonderful students. Go Wolfpack!
Jessica Leiser, Occupational Therapist
Jessica Leiser, MOT, OTR/L is a licensed occupational therapist and a member of AOTA (American Occupational Therapy Association) and OTAC (Occupational Therapy Association of California). She graduated with a bachelors degree in liberal studies from San Diego State University and obtained her masters degree in occupational therapy from the University of St. Augustine. Jessica completed her fieldwork experience during her masters program at Sierra School and fell in love with the program. She is excited to continue working with the amazing students at Sierra School.
Mrs. Janice Munevar, M.A., Reading Teacher
Janice Munevar earned her master's degree in Special Education from George Washington University. She holds a Mild/Moderate Education Specialist credential. She taught special needs students in a variety of settings for 10 years before taking time off to raise her children. She has been working as a reading teacher at Sierra School for three years.
Cindy Chavez, IEP/Transition Coordinator
Cindy Chavez has worked at Sierra since 2017. She has earned her Bachelor's Degree from The University of California, San Diego for Sociology and is a fluent Spanish speaker. She is in the front office to greet you and answer any questions.
Caitlin Fleming-Speech and Language Pathologist
Caitlin Fleming is a Speech Language Pathologist (SLP) here at Sierra School of San Diego. Ms. Fleming received her bachelor's degree in communication disorders and sciences from West Chester University of Pennsylvania and her master's degree in Speech Language Pathology from Salus University. Ms. Fleming previously worked in a private clinic in Philadelphia, PA where she worked primarily with children diagnosed with Autism Spectrum Disorder and children with expressive and receptive disorders. Ms. Fleming especially enjoys working with children with pragmatic difficulties and children who use augmentative and alternative communication (AAC). Ms. Fleming grew up on the East Coast, recently moving to San Diego. She is excited to build rapport with the students and make a positive difference in their lives.
I have never seen a kid more excited to go to school every day…I am proud to call Sierra School of San Diego Christopher's home away from home. The program is amazing. The staff is exceptional. The administration is easy to deal with and so supportive. It is truly the perfect fit.
Spotlight on Transition Skills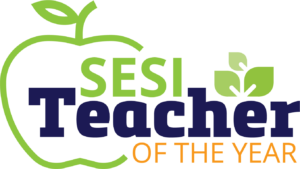 Pete Storniolo
Sierra School of San Diego
2021-2022 Campus Winner