Sierra School of San Diego
Sierra School of San Diego (formerly Sierra Academy & Springall Academy) provides an intensive, structured, individualized special education program aimed at strengthening each student's academic and organizational skills, social and emotional abilities, sense of responsibility, job skills, and self-esteem. Our goal is get our students to the point where they can successfully reenter "mainstream" schools and the community. All students are encouraged, nurtured, respected, and supported in achieving their full potential in an enriching, positive environment.
6460 Boulder Lake Avenue
San Diego, CA 92119
Lanae Aguilera, M.A.,PPS – Director
Mrs. Aguilera has long standing history as she started in 1996, after completing her B.A. in Psychology from San Diego State University. She furthered her education by attending the University of San Diego, receiving her Master's in Counseling as well as her Pupil Personnel Services Credential in 2000. Over the years Mrs. Aguilera has held a variety of roles at Sierra (formally Springall) such as working in the classroom, supporting role in the Support/Crisis Center, and co-creating the Counseling and Guidance Program, where she served as a School Counselor for eight years. Mrs. Aguilera has upheld lasting relationships with San Diego State University and University of San Diego where volunteers and counseling interns are able to fulfill graduation requirements and practicum/intern opportunities. In the fall of 2008, she became the PPS Coordinator, allowing her to display her passion daily for motivating students as she simultaneously guides them to reach their full potential; Mrs. Aguilera became a PRO-Act certified trainer in 2015 which allowed her to train school staff in CA and AZ. In 2016, Mrs. Aguilera advanced to her current role as Director. In addition to ensuring Sierra School's exemplary reputation, Mrs. Aguilera is also on the Garden Leadership Team where she works closely with The San Carlos Community Garden Volunteers planning community and school based events. The community garden is located on our campus. Furthermore, her dedication to Sierra School goes without saying and her passion for leading her staff to be the best they can be is apparent.
Nicole Luster, M.A – Associate Director
Mrs. Luster has worked at Sierra School since 2008 and was a full-time teacher for 7 years before becoming an Administrator. She received her bachelor's degree in Liberal Studies from CSU Channel Islands and her mild/moderate and moderate/severe Education Specialist credentials, as well as other added authorizations and master's degree from Point Loma Nazarene University. Mrs. Luster co-created the ACT program (Academic, Career and Transition) in 2009. She continues to support our transition program and additionally she a great resource to our teaching team, staff, and families. Mrs. Luster is our Workability Transition Coordinator for all CA SESI schools. Her expertise in this area supports teachers statewide.
Mike Brooks B.S. – Associate Director
Mr. Brooks did his undergraduate work at Chapman University and obtained a degree in liberal arts. He has been with Sierra School since 2010, Mr. Brooks has filled multiple roles on campus; assistant teacher, Middle-school classroom Teacher, and ACT Teacher (Academic, Career and Transition). Mr. Brooks believes in developing classroom culture, building exceptional teamwork, and creating classroom projects/presentations that culminate in students working together with different mediums to express their understanding. He has also worked closely with families, and other educational team members to develop plans for student successes in the school setting as well as the post-secondary setting. Mr. Brooks moved to an administrative role in 2022 and is looking forward to using his experience to support teachers, families and the Sierra Community as whole.
Barbara Downing – Administrative Assistant
Mrs. Downing is the glue that holds Sierra School together!  She started at Sierra School in January of 2013 as the Administrative Assistant.  Mrs. Downing attended California State University at Chico and graduated with a major in information and communication studies. Mrs. Downing goes above and beyond each day. She has a plethora of knowledge and is a huge support to all the staff. She is skilled in computers, problem solving tech problems and organizing all things school related. She enjoys coming to work each day and interacting with the students and staff, not knowing what each day will bring.
Cindy Chavez – IEP coordinator/Administrative Assistant
Cindy Chavez has worked at Sierra since 2017. She has earned her bachelor's degree from The University of California, San Diego for Sociology and is a fluent Spanish speaker. She is in the front office to greet you and answer any questions.
Melissa Sandoval, M.A., PPS – School Counselor
Ms. Sandoval is one of the School Counselors at Sierra School of San Diego. Ms. Sandoval has her PPS credential, MA in Science Educational Counseling and BA in Liberal Arts Sciences Psychology. Her role is to ensure that our students are emotionally and academically doing well. She provides strategies, social-emotional regulation skills and behavioral goals to fit the needs of our students in the Individual and/or Group Counseling setting. Ms. Sandoval assists our Special Education team with the guidance of the ASCA model in responding and delivering methods to promote and advocate student needs. She coordinates with Special Education Teachers, Administrators, Occupational Therapists, Speech Pathologists, and Assistant staff to provide the best guidance for our student's Social-Emotional and Academic success. Ms. Sandoval believes, here at Sierra we maintain a strong positive unit that our students benefit and thrive from.
Cory Gove, M.A., PPS – School Counselor
Mr. Gove is one of our school counselors. He joined the Sierra team in 2013 and is happy to be part of such an exceptional group. He provides individual and group counseling, as well as runs our SEEDS program and crisis intervention. Mr. Gove will be leading our career guidance classes for our students who will be graduating and looking to enter the workforce. Mr. Gove incorporates his background in Physical Education into his counseling services to help student(s) get the most out of each counseling session.
Cat Corrado, M.A., – BCBA
Ms. Corrado has 9 years of experience working in the field as a Behavioral Therapist, Inclusion Facilitator, Teaching Assistant, Registered Behavior Technician, and Behavior Specialist. She passed her BCBA exam in December of 2020 and is currently Sierra's BCBA. She grew up with two, older brothers who were diagnosed with ASD and thanks them for her passion, devotion, and heart to serve others. Ms. Corrado earned a Bachelor of Science in Kinesiology at Vanguard University and a Masters of Arts in Applied Behavior Analysis at Arizona State University. She is motivated and excited to continue advocating and supporting students at Sierra School of San Diego.
Jessica Anderson, M.S., CCC-SLP – Speech Language Pathologist
Mrs. Anderson has been working at Sierra School of San Diego since 2018.  She holds a bachelor's degree in Communication Sciences and Disorders and a Master's degree in Speech Language Pathology from Western Kentucky University.  Her interests and specialties include speech sound disorders, social language difficulties, language disorders, and Alternative and Augmentative Communication (AAC).  She is one of four San Diego-based SLPs certified in Natural Language Acquisition/Gestalt Language Processing which helps children move from using delayed echolalia (scripting) to self-generated language. Furthermore, she takes on private practice clients to provide in-home gestalt language therapy and education to families.  As a neurodiversity affirming clinician, she believes in providing individualized student-centered therapy to support each child's authenticity, strengths and unique abilities. In her spare time, she enjoys writing her children's picture book, figure skating, and going to the beach with her dog and her husband.
Caitlin Fleming, M.S., CCC-SLP – Speech Language Pathologist
Caitlin Fleming is a Speech Language Pathologist (SLP) here at Sierra School of San Diego. Ms. Fleming received her master's degree in Speech Language Pathology from Salus University in Pennsylvania. Ms. Fleming has a passion for working with autistic students using a neurodiversity affirming approach and Gestalt Language Processors (GLPs). Ms. Fleming recently completed a course for GLPs and is now a certified clinician on the Natural Language Acquisition (NLA) registry. Ms. Fleming also has experience with programming and working with children who use augmentative and alternative communication (AAC). She is excited for another fun, productive, and growth-filled year at Sierra!
Bree Goelze – Speech and Language Pathologist Assistant
Mrs. Goelze is our Speech Language Pathology Assistant (SLP-A). Ms. Goelze has a bachelor's degree in communication disorders and sciences from College of Our Lady of the Elms, MA. She is currently working on a Master of Science in school counseling. Ms. Goelze began as substitute teacher, working predominantly with children diagnosed with autism spectrum disorder, and ADHD. Now as an SLP-A, Ms. Goelze interests include articulation, receptive and expressive language, and pragmatic (social) language. Ms. Goelze is a San Diego native who enjoys supporting youth and is passionate about working with the Sierra team to make sure each student has a memorable learning experience.
Dr. Erin Schwier, EdD, – OTD, OTR/L, – Occupational Therapist
Dr. Schwier has been an Occupational Therapist for Sierra School of San Diego since 2004. She is also an associate professor and program director for the Occupational Therapy Programs at the University of Saint Augustine. She has 20+ years of experience working with children with disabilities and their families as a pediatric therapist for multiple school districts and clinics in San Diego County. Dr. Schwier is a frequent presenter on topics related to children with special needs and has published articles in professional journals including OT Practice and Disability Journal of Health. She co-authored Breaking Bread and Nourishing Connections (Brooks Publishing, 2005).
Matt Beltran, B.A., COTA/L, – Occupational Therapist  
Mr. Beltran is a licensed certified occupational therapy assistant and a member of AOTA (American Occupational Therapy Association). He has been a member of the Sierra School of San Diego team since 2009 and is instrumental in promoting functional life skills programming through various means, such as our Sierra Strong program, Snack shop, Theater, Gardening, school Maintenance group, Sierra sports teams, and fitness in the community. He has been featured in OT Practice magazine, promoting mental health in school-based practice as part of an interdisciplinary team. For the last 12 years, Mr. Beltran has been a clinical instructor for Grossmont College and/or the University of Saint Augustine. He is happy to be part of an amazing group of professionals that has grown over the years. When Mr. Beltran is not at Sierra you will find him on adventures with his wife and two boys or in the garden with his beloved plants.
Jessica Leiser Dillon, OTR/L – Occupational Therapist
Ms. Leiser, MOT, OTR/L is a licensed occupational therapist and a member of AOTA (American Occupational Therapy Association) and OTAC (Occupational Therapy Association of California). She graduated with a bachelor's degree in liberal studies from San Diego State University and obtained her master's degree in occupational therapy from the University of St. Augustine. Jessica completed her fieldwork experience during her master's program at Sierra School and fell in love with the program. She is excited to continue working with the amazing students at Sierra School.
Janice Munevar, M.A. – Reading Teacher
Mrs. Munevar earned her master's degree in Special Education from George Washington University. She holds a Mild/Moderate Education Specialist credential. She taught special needs students in a variety of settings for 10 years before taking time off to raise her children. She has been working as a reading teacher at Sierra School for six years.
Vanessa Ybarra – Elementary/Middle School Teacher
Ms. Ybarra has always gravitated towards children of all ages. She did not know her love would lead her to teaching. After finishing her bachelors in speech language hearing science, she took time to explore career fields. During this time she discovered her passion for working with students with disabilities. She gained her experience as a 1:1 aide with the toughest of students and quickly decided she wanted to do more. Ms. Ybarra completed her credentialing program for single-subject Biology and Special Education while also receiving her Master's in Curriculum and Instruction at the University of San Diego. She completed her Master's thesis on the success of students with disabilities across different types of schools. She understands the different aspects that guide a student's success and is delighted to share her knowledge to help her students propel forward at Sierra.
Shane Dillon – Elementary Teacher
Mr. Dillon began his career at Sierra in 2017. He has had the opportunity to grow from the ground up here at Sierra by starting out as a 1:1 assistant in his first year to teaching in middle school to now being our Elementary Teacher. Mr. Dillon says he began teaching because he has a passion for helping others. He shares that he grew up in a very unique home environment with two parents who were Care Providers for 7 Down Syndrome adults. This unique perspective not only on Special Education, but also on life, led him to the career path he has today at Sierra. One of his lifelong career goals is to build a curriculum-based sports program that our company can access and allows our students to achieve all of the amazing benefits sports can have in a child's life. He looks forward to having another incredible school year!
Kayla Jordan – Middle School Teacher
Ms. Jordan is one of our middle school teachers. She has been at Sierra since March 2020; she started as a teacher's assistant. She became the lead teacher Summer of 2022. Ms. Jordan has her bachelor's degree in Child and Family Development from Missouri State University. She has always wanted to work with special education, as it has a close tie in her family. She started volunteering with special education in high school, and has wanted to work in this field ever since.
Keaulani Quiatchon – Middle/High School Teacher
Ms. Q is one of Sierra School's middle school teachers. She began working at Sierra as a 1:1 Aide/Teaching Assistant in one of the middle/high school classrooms in the summer of 2019. She also has experience working in the transition program. She graduated from San Diego State University with a bachelor's degree in Speech, Language, and Hearing Sciences in 2019. Currently, she is working on completing her Masters in Special Education at National University. She has worked as a service-learning tutor for elementary students and volunteered with the Arc of San Diego as part of their PALS program with adults with special needs. She is excited to continue this journey with her own classroom, sharing her positivity and love for growth and learning with the students!
Michael Dolan – Middle/High School Teacher
Mr. Dolan is super excited to be joining the Sierra teaching team! He started at Sierra in 2019 since moving to San Diego from Chicago in 2019. He has his undergraduate degree from Truman State University and his master's degree from the University of the Pacific. Mr. Dolan says it is a joy to be teaching and forming relationships with all the kids here at Sierra.  He is proud to be part of the ever growing team of all the staff and students and can't wait to continue on for years to come!
Nicole Philips – Middle/High School Teacher
Ms. Philips was born and raised in San Diego and has worked at Sierra School since 2018. She received her bachelor's degree in Psychology at San Diego State University and minored in Counseling and Social Change. She received her teaching credential and master's degree in Special Education at National University. She has had various experience working with the special needs population, including working as an ABA therapist, a job coach, and a teacher's assistant. Working at Sierra School has been her favorite job so far, and she is very excited and grateful to work at such an amazing school.
Adi-Marie Martin – High School Teacher
Adi-Marie Martin has had a passion and devotion for teaching since middle school. She has had background experience with volunteering in daycare programs and in after-school tutoring for elementary students. For the past three years, Ms. Martin runs a private tutoring business for bilingual students and English language learners. Also, by 2017, Ms. Martin took up the position as a program supervisor for an extended school day program, and by 2018 she started as a one-to-one aid at Sierra School. In regard to her education, she has a bachelor's degree in Art History, credentials in mild/moderate special education and in multiple subject teaching, and she is in the midst of finishing her master's degree from Pt. Loma University. Ms. Martin is excited to have finally reached her goals in supporting the youth community as a full-time teacher amongst supportive and collaborative team members.
Sabrina Chase – Middle/High School Teacher
Ms. Chase has been teaching the BEST model classroom at Sierra for 3 years. She got her Bachelor's in Sociology as a way to help advocate for the rights and opportunities of people with disabilities. She obtained her teaching credential in Moderate/Severe Special Education at San Diego State University. Her interests and expertise include functional academics, self-advocating communication, and inclusion.
Melissa Rivera – Academic, Career, Transition (ACT) teacher
Melissa Rivera has been with Sierra School since 2015. She has worked in the middle school program, high school program, and transition program. She also has been our leader with Student Government, Student Events, Transportation, Job Development, Job Coaching, Sport Coaching, and Snack Shop among many other things. She knows all of our students and the program very well. Ms. Rivera comes from Northern California and has obtained her Bachelor's Degree at San Diego State University and her current credentials from Pt. Loma University. She is highly qualified, has strong family values and her dedication to Sierra School is evident when observing her in and out of the classroom.
Kaitlin Barela – Academic, Career, Transition (ACT) teacher
Ms. Barela has been working at Sierra since October of 2018. She has worked in a variety of positions at Sierra School of San Diego including: teaching assistant, 1:1 aide, P.E coach, behavioral support and Teacher. She is currently co-lead of the ACT program at Sierra School San Diego, teaching the adult students necessary functional life skills that will help them successfully be positive members of their communities. Ms. Barela has helped recreate and implement the Sierra school science fair, multicultural day and several environmental projects. At the end of the day, Ms. Barela's goal is to know that each student can leave her classroom feeling safe and supported.
I have never seen a kid more excited to go to school every day…I am proud to call Sierra School of San Diego Christopher's home away from home. The program is amazing. The staff is exceptional. The administration is easy to deal with and so supportive. It is truly the perfect fit.
Spotlight on Transition Skills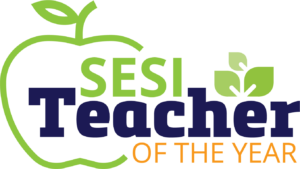 Pete Storniolo
Sierra School of San Diego
2021-2022 Campus Winner