Anthony Wayne Academy of Philadelphia opened in February of 2012 in the Germantown section of the city. Students are referred to the Anthony Wayne Academy of Philadelphia from 15 Mastery Charter Schools as well as 3 KIPP Philadelphia Schools. With a capacity of 160 students, grades 6-12, our classroom instruction is driven by SESI's signature Core Instructional Model. Our program's staff and students work together to create a positive school culture and climate with the staff participating in on-going professional developments and collaboration for continuous school improvement.
5538 B. Wayne Avenue
Philadelphia, PA 19144
Meet The Team
Kwesi Soloman  – Director

Kwesi Solomon believes "No man is an Island, Entire of itself," John Donne. In his journey he cites several teachers and mentors that shaped him, not least among them the members of his family and the congregation of Grace Tabernacle. An All-city Student athlete at George Washington High School, he credits mentoring with helping him earn an athletic scholarship to Villanova University. As a member of the Villanova organization CATS, Community Action through Sports, he spoke to students about the benefits of education and being goal oriented. Coaching and teaching is in his blood, and he feels a duty to repay his blessings. From Philadelphia to a Master of Education degree from Eastern university he wants students to dream of all possibilities.
 Demrick Cook – Team Leader
Mr. Cook from Reading, Pa, went to West Chester University as a student athlete and earned a bachelor's degree. He is currently a graduate student at Grand Canyon University in the Educational Administration program. Mr. Cook passion has a passion for giving back to the youth and does so committing his afterschool time to coaching. Coming from the inner city, he believes positive support from the community should be nurtured. His goal is to be a supportive figure inner-city youth, helping to change the narrative behind the inner-city education systems and give the Kido's hope for their future. Mr. Cooks belief is school should be a fun and exciting place for children, but for that to happen school must be a safe place for children. His mission as a school administrator is to equip our youth with skills and resources that will prepare them to succeed in any endeavor they choose to pursue in their future. Doing so by providing a safe community space within the school that encourages students to be confident, expressive, and ambitious; Through a stimulating environment, diverse groups, and innovative curriculu
 Jeremy Miller – Associate Director/High School Team Leader
Jeremy Miller has been with Anthony Wayne Academy of Philadelphia since the beginning of 2015. Before Coming to Anthony Wayne Academy, Jeremy was a special education math teacher at Olney Charter High School. Jeremy earned his bachelor's degree in Sports Management while playing baseball at East Stroudsburg University. Jeremy then earned his master's degree in Special Education at Wilmington University. In his spare time he enjoys being with his dog Boston.
Wayne Gilliam II, Middle School Team Leader
Wayne Gilliam II has been with Anthony Wayne Academy since the fall of 2017. Mr. Gilliam has been educating the youth since 2014. Mr. Gilliam earned his Bachelor's degree in Sports Management while playing football at Widener University. He is currently working towards his Master's degree in Educational Leadership. In his spare time, he likes to play recreational sports and spend time with his dogs.
Kathleen Krzemien – Special Education Coordinator
Kathleen Krzemien joined Anthony Wayne Academy in 2020 as the Special Education Coordinator. Prior to Anthony Wayne Academy, Kathleen was a special education teacher with a concentration in English, at Olney Charter High School and Audenried Charter High School, respectively. She earned her bachelor's degree in special education and English certification from West Chester University and her master's degree and reading specialist certification from Cabrini University. Kathleen has proudly served the youth of Philadelphia since 2009 and will continue to do so here.
Kristen Reed – School Counselor
Kristin Reed, M.Ed. has served as school counselor at Anthony Wayne Academy since 2020. She is a proud alumna of the Pennsylvania State University where she obtained her bachelor's in psychology and went on to pursue her master's degree from Temple University in counseling. Kristin has worked in the mental health field since 2008 by provided counseling to children and teens in various crisis centers throughout the local area. Kristin is in the process of seeking licensure as an LPC.
Through the student leadership program of ownership, accountability, and incentives the development of pro-social behaviors allows for an increase in academic learning and engagement. Anthony Wayne Academy of Philadelphia, a Cognia accredited school, provides students with the skills and intangibles to succeed as young scholars and productive citizens.
Anthony Wayne Academy of Philadelphia is built on the foundation of our Pro-Social Peer Culture. The pillars of this culture include Guided Group Interaction (GGI) on a daily basis—regular meetings of students with their advisors to discuss issues that surface each day either in the home or in the school community—and an established system of student government, by which our student body actively participates in and contributes to our school's environment, daily operations, and guiding principles.
2021-22 Calendar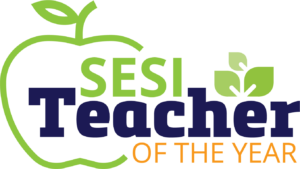 Jalissa Exil
Anthony Wayne Academy
2021-2022 Campus Winner