High Road School of Delaware
Since 2004, High Road School of Delaware has been serving students by providing an intensive, structured, individualized special education program aimed at strengthening each student's academic and organizational skills, social and emotional abilities, sense of responsibility, job skills and self-esteem. Our goal is to get our students to the point where they can successfully reenter comprehensive schools and the community. We accept students from all over the greater New Castle County area.
1200 N. French St.
5th Floor
Wilmington, DE 19801
High Road School of Delaware has been around since 2004. We have excellent relationships with districts and a great success rate of transitioning our students back to their comprehensive setting. Our academic model and behavior/level system is grounded in current research and methodologies that take all IDEA classifications into consideration and tailors instruction / behavioral management to the individual student. Take a virtual tour of our school and learn more about our program here.
Our teaching begins by finding each students current ability / grade level, and then increasing academic rigor by challenging them on their instructional level. In doing so, our students feel confident in their abilities and motivated towards their studies. All instruction is based on Common Core Curriculum.
In addition, our school employs a full time social worker to host groups based on the "PEERS Curriculum for School-Based Professionals." This curriculum hones in on social skills training for adolescents with any emotional exceptionalities. Along with group counseling, we offer consultative individual counseling and mentoring as needed.
The entire High Road School of Delaware staff is incredibly dedicated to ensuring continued growth in our program every school year. We aim to be as involved with our students, their families, and the community as possible for the benefit of the children and adolescents we serve. Accordingly, we're always working to deepen and expand our commitment to our students through such means as hosting parent support groups, planning a variety of enriching extracurricular activities, and participating in community-based altruistic efforts, like charity walks and volunteer work.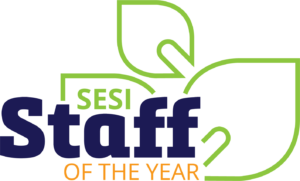 Sherrie Young
High Road School of Delaware
2022-2023 Campus Winner
Recent School Events & Stories